Posts Tagged 'Massachusetts Healthy Workplace Advocates'
Wednesday, April 9th, 2014
The Massachusetts anti-bullying legislation, the Healthy Workplace Bill — HB 1766, passed the Joint Committee on Labor and Workforce Development. As of April 7, it is slated for a vote by all members of the House of Representatives. We all stand with the advocates on the ground there — the Massachusetts Healthy Workplace Advocates — wish them success. You can track progress on the bill at the MA State Page of the HWB website.
Tags: bullying legislation, HB 1766, Healthy Workplace Bill, law, MA, Massachusetts, Massachusetts Healthy Workplace Advocates, Workplace Bullying
Posted in Uncategorized | Post a Comment »
Friday, July 5th, 2013
A Safe and Healthy Workplace For All by Mass State Sen. Katherine Clark, Melrose (MA) Free Press, July 4, 2013
Everyone deserves a safe and healthy workplace. Unfortunately, instances of workplace abuse and harassment are far too common, with both physical and psychological health consequences for employees.
By some estimates, more than a third of workers have experienced this type of mistreatment, and I have heard directly from many constituents about their own experiences.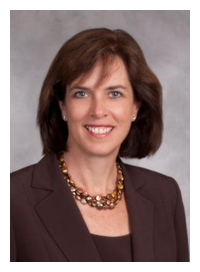 As a state, our economic wellbeing depends on the success of healthy and productive employees. Workplace harassment can have serious costs for employers, including reduced employee productivity, higher turnover and absenteeism rates, and increases in medical and workers' compensation claims.
Last week I testified before the Joint Committee on Labor and Workforce Development on legislation I have filed to address this challenge: An Act addressing workplace bullying, mobbing, and harassment, without regard to protected class status.
Joining me were state Rep. Ellen Story, D-Amherst, who sponsored the bill in the House of Representatives, Suffolk University Law Professor David Yamada and several victims and advocates.
In oral and written testimony, workers described repeated and escalating verbal abuse, physical intimidation, retaliation for reporting complaints and harassing behavior designed to compel them to quit.
This bill (HB 1766) does three things. First, it provides legal relief for employees who have been deliberately subjected to abusive work environments. Secondly, it incentivizes employers to prevent and respond to abusive mistreatment of employees by allowing employers to minimize liability. And finally, it includes provisions that discourage weak or frivolous claims.
It is important to understand that this bill is not about everyday disagreements in the office, or someone having a bad day, or a boss providing directives, oversight and feedback. Instead, it seeks to address a regular pattern of health-harming mistreatment at a work environment in the form of verbal abuse, offensive and threatening behavior, or malicious work interference.
Some types of workplace abuse — like sexual harassment — are already illegal with established legal recourse and remedies. But in other cases, employees who have been subjected to abusive treatment cannot establish that the behavior was motivated by race, color, sex, sexual orientation, national origin or age. As a result, they are unlikely to be protected by the law against such mistreatment.
Rep. Story and I have 37 cosponsors on this bill, and we anticipate moving it forward to a vote this session. This bill also has the support of the National Association of Government Employees. Since 2003, variations of this bill have been introduced in 25 states, and a growing number of nations have enacted laws and regulations covering workplace bullying.
The results of this legislation will be direct and indirect. Workers who have been harmed by abusive work environments will have access to legal recourse. And as importantly, it will contribute to a change in workplace culture as employers focus on this challenge, raise awareness and adjust their policies in response.
The change will take time, but this bill moves us forward and establishes Massachusetts as a leader in ensuring healthy and safe workplaces.
###
State Sen. Katherine Clark, D-Melrose, represents the 5th Middlesex District.
Tags: David Yamada, HB 1766, Healthy Workplace Bill, Massachusetts Healthy Workplace Advocates, Sen. Katherine Clark
Posted in Uncategorized | Post a Comment »
Friday, March 1st, 2013
Growing Push to Halt Workplace Bullying
by Sam Hananel, Associated Press, March 1, 2013
Article excerpts …
On-the-job bullying can take many forms, from a supervisor's verbal abuse and threats to cruel comments or relentless teasing by a co-worker. And it could become the next major battleground in employment law as a growing number of states consider legislation that would let workers sue for harassment that causes physical or emotional harm.
"I believe this is the new claim that employers will deal with. This will replace sexual harassment," said Sharon Parella, a management-side employment lawyer in New York. "People who oppose it say these laws will force people to be polite at work. But you can no longer go to work and act like a beast and get away with it."
…
Some employers have put into place anti-bullying policies, but advocacy groups want to go even further. They have been urging states to give legal rights to workers who do not already fit into a protected class based on race, gender or national origin.
More than a dozen states — including New York and Massachusetts — have considered anti-bullying laws in the past year that would allow litigants to pursue lost wages, benefits and medical expenses and compel employers to prevent an "abusive work environment."
Gary Namie, a social psychologist who co-founded the Bellingham, Wash.-based Workplace Bullying Institute in 1997, is among those leading the charge, along with labor unions and civil rights groups. He says the economic downturn has made bullying even worse and argues that passage of the laws would give employers more incentive to crack down on bad behavior in the workplace.
"People are trapped; they don't have the same alternative jobs to jump to," Namie said. "They are staying longer in these pressured, stress-filled, toxic work environments."
Business groups have strongly opposed the measures, arguing they would open the floodgates to frivolous lawsuits.
"We would look at a bill like this as overreaching," said Marc Freedman, executive director of labor law policy for the U.S. Chamber of Commerce. He said the bill would punish an employer for acts of its employees that it may not be able to anticipate.
But Parella, the employment lawyer, thinks it's only a matter of time before states begin passing these laws and bullying issues become a major factor in workplace litigation.
"Once it passes in a few states, there will be a chain reaction," she said, noting that other countries such as England, Ireland and Sweden already have laws addressing workplace harassment.
In Massachusetts, the National Association of Government Employees Local 282 has been one the first unions in the country to include an anti-bullying clause in collective bargaining agreements.
"From a labor perspective, we want there to be remedies in place for corrections to be made, not to yell, scream, threaten or treat the person basically like a slave," said Greg Sorozan, president of NAGE, which represents about 12,000 public employees.
###
See an original posting of the full story with pictures and a graph.
###
The anti-bullying legislation mentioned in the article is called the Healthy Workplace Bill. You can help enact it in your state by helping our State Coordinators. At this national campaign website, click on your state and see what is happening this legislative session or in years before.
Greg Sorozan is also HWB State Coordinator in Massachusetts. See videos of him and Suffolk Law Professor David Yamada, the bill's author, describing the legislation on the MA State Page at this website.

Tags: David Yamada, Gary Namie, Greg Sorozan, Healthy Workplace Bill, Massachusetts Healthy Workplace Advocates, Sharon Parella, Workplace Bullying
Posted in Uncategorized | Post a Comment »
Wednesday, January 16th, 2013
The Massachusetts Healthy Workplace Advocates met lawmakers at the beginning of the legislative session. Look for major progress in the state in 2013. Visit the MA State Page to sign up to help enact the Healthy Workplace Bill.
Tags: Healthy Workplace Bill, Massachusetts Healthy Workplace Advocates, Workplace Bullying
Posted in Uncategorized | Post a Comment »
Monday, July 2nd, 2012
Another video produced by the Massachusetts Healthy Workplace Advocates. Suffolk Law Prof. David Yamada, author of the HWB as introduced in all states, describes the movement to pass the bill (in 2012, the bills are H 2310 and S 916) into law. The legislative session ends in July. Visit the MA State page at the national website to write letters to House and Senate members imploring them to pass the bill on the House and Senate floors.
Prof. Yamada's affiliation with WBI began shortly after the birth of the movement. In 2000, he published the seminal legal article defining workplace bullying for the legal profession (Georgetown Law Journal). In 2001, he wrote the first version of the Healthy Workplace Bill that we then convinced lawmakers in California to introduce in 2003, the first of 21 states.
Since then, Prof Yamada has written extensively about the necessity of creating laws that benefit humans. He is part of the movement within the legal education community called "therapeutic jurisprudence." A listing of his published papers available for free download from the SSRN website can be found here. He also writes a marvelous blog titled "Minding the Workplace."
Website: MA Healthy Workplace Advocates
Tags: David Yamada, Healthy Workplace Bill, Massachusetts Healthy Workplace Advocates
Posted in Uncategorized | Post a Comment »
Thursday, June 28th, 2012
Greg is affiliated with WBI in many ways. He attended Workplace Bullying University. Shortly thereafter, he applied his knowledge as union officer for a decade to lead, with Dr. Gary Namie, the first-ever Workplace Bullying University for Union members only.
Greg successfully bargained for the first-in-the-U.S. anti-bullying bargaining agreement provision (Mutual Respect 6A) for 21,000 NAGE Massachusetts State workers. And has used that provision and newer ones to combat bullying by the state.
Greg's union joined forces with the Healthy Workplace Campaign to lobby for the Healthy Workplace Bill in his home state, Massachusetts. In 2012, H 2310 and S 916 are poised to be the first bills passed into law in the U.S. specifically because he is one of three State Co-Coordinators.
Finally, Greg is a dear friend to WBI. His marvelous ability to communicate using his background as a clinical social worker has extended the WBI message that workplace bullying is preventable and stoppable. He is one of the best ambassadors for the movement in the U.S.
Website: MA Healthy Workplace Advocates
Tags: Greg Sorozan, Massachusetts Healthy Workplace Advocates
Posted in Uncategorized | 1 Comment »