Posts Tagged 'Tennessee'
Thursday, September 18th, 2014
Original story in the Shelbyville (TN) Times-Gazette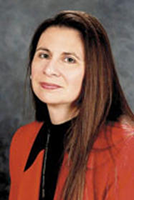 A Middle Tennessee State University business professor continues her push for a more civil workplace.
Dr. Jackie Gilbert, a professor of management in the MTSU Jones College of Business, joined forces with like-minded people across the state and nation to help craft legislation and guidelines that will help do just that within government agencies.
Gilbert was part of a group of advocates who helped shape the Healthy Workplace Act, which was signed into law in June by Gov. Bill Haslam. The legislation, sponsored by state Rep. Antonio Parkinson, D-Memphis, grants legal protection to those government agencies that adopt a model policy to combat abusive behavior in the workplace or craft comparable guidelines of their own.
The law applies to any agency, county, metropolitan government, municipality, or other political subdivision of the state. By enacting the law, Tennessee became the 26th state to introduce the Healthy Workplace Bill and the first to pass it. The national grassroots legislative movement began more than a decade ago to get workplace anti-bullying laws passed in every state.
"Respectful interaction at work is a priority," said Gilbert, who has incorporated anti-bullying concepts into her teaching. "This law is going to set the stage for providing some guidance for what is acceptable and what is not acceptable at work."
Gilbert is a member of Tennessee Healthy Workplace Advocates, which worked toward passage of the bill. She was recently appointed to serve on a workplace civility workgroup that is advising the Tennessee Advisory Commission on Intergovernmental Relations, or TACIR, on developing a model policy for Tennessee's state and local governments. The legislation requires that a model be in place by March 15, 2015.
Tags: abusive conduct, Antonio Parkinson, HB 1981, Healthy Workplace Bill, Jackie Gilbert, MTSU, TACIR, Tennessee, workplace bullying policy
Posted in Uncategorized | Post a Comment »
Thursday, July 10th, 2014
By David Shadovitz | Human Resource Executive, July 10, 2014
Anti-bullying legislation continues to gain momentum in state legislatures, with Tennessee becoming the first state to pass anti-bullying legislation.
On June 17, Tennessee Gov. Bill Haslam signed into law the Healthy Workplace Act, a law that affects the practices of state and local government agencies. Private employers are not affected.
The law defines "harassment, intimidation or bullying" as any act that "substantially interferes with a person's work performance or creates an intimidating, hostile or offensive work environment," and instructs the Tennessee Advisory Commission on Intergovernment Relations to create a model policy by next March. Employers have the option to adopt the TACIR policy or not. Those deciding to enact it would be immune from claims arriving from bullying behavior.
Proponents of anti-bullying legislation and experts believe other states could soon follow in the Volunteer State's footsteps, with some pointing to New York and Massachusetts as the most likely to pass anti-bullying laws that would also include private-sector employers.
So far, 28 states have introduced anti-bullying legislation this year, according to the Workplace Bullying Institute in Bellingham, Wash.
In June, Puerto Rico Governor Alejandro Garcia Padilla vetoed legislation that would have held both public- and private-sector employers in that territory accountable for workplace bullying. In doing so, Padilla pointed to the Department of Justice's view that the definition of "workplace harassment" is too vague and the fact that victims of workplace bullying can still seek protection under the territory's Constitution.
Gary Namie, national director of the Workplace Bullying Institute and a chief architect of the Healthy Workplace Act, says his reaction to the Tennessee law is generally positive. Any legislation that focuses on abusive conduct in the workplace breaks the silence, he says. "You're going to have all of the institutions talking about it now."
But while he considers the Tennessee law a good first step, Namie adds that he's disappointed by the legislation's limited scope and authority, describing it as a "gutted" version of the Healthy Workplaces Act.
Namie notes that it's also unfortunate that under the act "all of the processes still happen in-house under a shroud of secrecy . . . . "Everything remains internal."
Recent studies confirm that bullying continues to be a widespread and troubling issue in workplaces.
Tags: david shadovitz, Gary Namie, Healthy Workplace Bill, human resources executive, Puerto Rico, Tennessee, workplace bullying institute
Posted in Uncategorized | 1 Comment »
Friday, June 20th, 2014
By Adam Rubenfire – The Wall Street Journal – June 20, 2014
Last month, after a decade of stalled progress in 26 states, advocates of workplace bullying legislation scored their first victory. But they're not entirely pleased.
Tennessee approved the Healthy Workplace Act on May 22, a law designed to curb verbal abuse at work by making public-sector employers immune to bullying-related lawsuits if they adopt a policy that complies with the law.
Though federal laws outlaw workplace discrimination based on race, color, religion, sex and other protected statuses, advocates like Gary Namie, director of the Workplace Bullying Institute, are lobbying for laws that recognize the verbal abuse of coworkers regardless of whether they fall under a protected class.
Dr. Namie, a social psychologist, said the Tennessee law doesn't go far enough. The bill his staff drafted for the legislature would have allowed both public and private employers to be held liable in civil lawsuits regarding incidents of alleged workplace bullying if they failed to enforce policies that recognize and protect workers who claim physical or mental harm as a result of bullying.
However, the signed law applies only to public-sector employers, and administrators aren't required to follow guidelines that the law ordered a state commission to draft by March 2015. Instead, they're incentivized to do so in exchange for immunity from potential lawsuits.
Under the new law, individual employees may still be held personally liable for abusive conduct.
Tags: adam rubenfire, Gary Namie, Healthy Workplace Bill, Tennessee, Workplace Bullying
Posted in Uncategorized | 1 Comment »
Wednesday, June 4th, 2014
A good news / bad news tale. First, the good. On June 3, the Gov. signed into law encouraging public sector employers to adopt policies to address abusive conduct, the way WBI defines workplace bullying. Kudos go to brave Rep. Antonio Parkinson who took the full Healthy Workplace Bill through several committees. The bill did not survive intact, but the state is the first state to adopt a policy-driven approach taken by several counties and cities across the country. Read the details at the TN State Page of the HWB website.
Sadly, on the same week, Memphis WREG-TV-3 reported the Jim Crow era-like conduct of a white supervisor at a cotton warehouse toward black workers. No water fountain, no microwave, the days of segregation were good! The owner said he "outsources management services." Watch the story that is the basis of an EEOC discrimination case.
Tags: Antonio Parkinson, Atkinson Cotton Warehouse, Healthy Workplace Bill, law, legislation, Tennessee, Workplace Bullying
Posted in Uncategorized | Post a Comment »
Tuesday, March 25th, 2014
Tags: Healthy Workplace Bill, parkinson, Tennessee, Workplace Bullying
Posted in Uncategorized | Post a Comment »
Monday, March 17th, 2014
This week in anti-bullying legislative news:
Albany, New York
Tuesday March 18 at 1 pm
LCA Room, Legislative Office Building
Advocates for New York bills: A4965 & S3863
– Assemblyman Steve Englebright & Senator Diane Savino, bill sponsors
– Mike Schlicht & Tom Witt, NY Healthy Workplace Advocates
– Randy Goldberg, President CSEA Local 658, Albany
– John Richter, Mental Health Assoc in NY State (MHANYS)
– Citizen advocates
Contact: Elizabeth Nostrand for ASM Englebright – 518-455-4804
****
Nashville, Tenneessee
Tuesday March 18 at 1:30 pm
Legislative Plaza Room 12
State Capitol complex
Public hearing for SB 2226
Senate Commerce and Labor Committee
Chair Sen. Jack Johnson, Vice-Chair Sen. Mark Green, and Vice-Chair Charlotte Burks
Contact these Committee members using our E-Z Letter e-mailing tool on the TN State Page of the national Healthy Workplace Campaign website.
****
Nashville, Tenneessee
Wednesday March 19 at Noon
Room HHR 30, State Capitol
Public hearing for HB 1981
House Local Government Subcommittee.
Chair, Rep. Joe Carr
Contact Rep. Carr and HB 1981 Rep. Parkinson using our E-Z Letter e-mailing tool on the TN State Page of the national Healthy Workplace Campaign website.
Tags: a 4965, anti-bullying legislation, Antonio Parkinson, Diane Savino, HB 1981, Healthy Workplace Bill, Joe Carr, New York, s 3863, SB 2226, Steve Englebright, Tennessee, Workplace Bullying
Posted in Uncategorized | Post a Comment »
Thursday, February 6th, 2014
In the Tennessee House, Rep. Antonio Parkinson introduced HB 1981, the Healthy Workplace Bill to combat workplace bullying. Sen. Jim Kyle simultaneously introduced the companion bill, SB 2226.
Both bills mark the introduction of Tennessee to the legislative fight against workplace bullying. It is the 26th state to have taken this step since we began the campaign in 2003 in California.
Visit the Healthy Workplace Campaign website for details and specifically the Tennessee State Page for new bill details.
Tags: Antonio Parkinson, Gary Namie, Healthy Workplace Bill, Jim Kyle, legislation, Tennessee
Posted in Uncategorized | Post a Comment »